Dumped after being called 'too fat', a Chinese woman from Zhengzhou, Henan province, thought of a rather original way of seeking revenge on her ex-boyfriend.
The women, only known as Xiao Xiao on social media, underwent liposuction surgery after a nasty breakup with a man who believed she was overweight.  Not only did she leave the clinic with a new figure, she claims to have also left with several bars of soap made from her own fat.
The revenge gift has been intended to be giving to her ex-boyfriend as well as his immediate family.   On January 7th Xiao Xiao posted a message on China's version of twitter Weibo which read:
'Yang Xiaolei, do you still remember last Spring Festival? Since [I] can't accompany you to go home this year, I used my own fat to make a soap and give it to your mother for bathing. Spring Festival is the time to give a gift to those low-class men who judge women by appearance.'
The post immediately went viral and caught mainstream media's attention worldwide.  According to What's On Weibo, her post received more than 5,400 shares and over 3,500 comments within a day of posting.
One of Xiaoxiao's messages to her ex also said that he should use the soap to wash his mouth after he apparently said some nasty words to her about her physique which ultimately lead to their break-up.
Fat shaming has been a hot topic recently with the likes of celebrities such as Adele, Selena Gomez and Kylie Jenner speaking out publically about the negative impacts the slander has on people.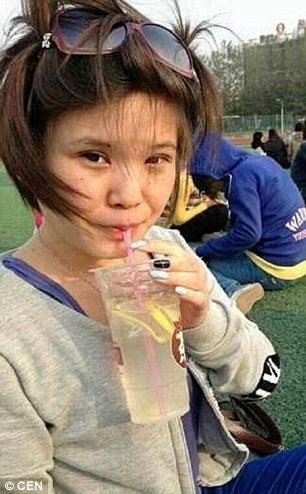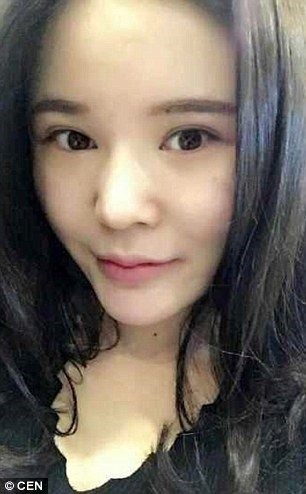 Before and after photo of Xiao Xiao posted on social media
However, Xiao Xiao's online post of her before and after photos, screenshots of text messages to her ex and the soap revenge gift has sparked mixed reviews from fellow Weibo users.
One follower said:
I believe you will find a better person so tell that man to go to hell.
Another was not so supportive saying:
Your ex-boyfriend was right, beauty and ugliness comes not just from being fat and thin but from the heart.
Whether Xiao Xiao really did have her body fat made into soap following a liposuction treatment remains unclear, although it is possible to do so.  Artist Orestes De La Paz from Miami made headlines in 2013 after three litres of fat removed during a liposuction procedure was turned into soap.
According to De La Paz, what was considered medical waste, he saw to be art and he had a desire to create something with it for his senior thesis.  His doctor agreed, however, said it would need to be turned into something, otherwise, the fat would rot.  De La Paz's first thought was soap and his liposuction 'waste' was turned into 20 bars and a bench similar to what you would see at a spa which would be used later in his exhibit.
We're not sure making soap from human fat will catch on, but many of Xiao Xiao's followers applaud her for a well-publicised "victory" over her ex-lover.