Doctor
Dr. Erfan Rahbar
Liposuction, Buttock Augmentation and Injectables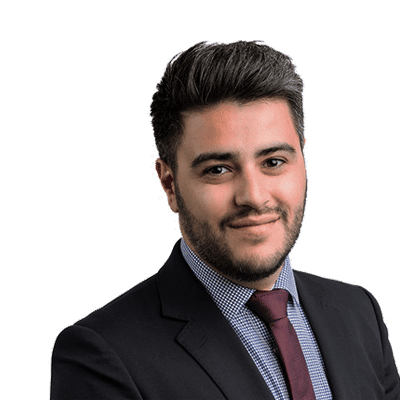 Dr. Erfan Rahbar MBBS (Adel) is the Medical Director of Cosmos Clinic Adelaide. With a background in general practice and sports medicine, working closely with high-level athletes for over 6 years, Dr Rahbar has developed a superb attention to detail that allows him to deliver natural and fresh outcomes to patients.
About Dr. Erfan Rahbar
As a previous Chairman of the Sports Medicine Australia (SA) Conference and the Team Doctor for the Adelaide 36'ers (basketball team) and North Adelaide Football Club, Dr Rahbar has a thirst for health and well-being. It is these thirsts that lead Dr Rahbar to enter into Cosmetics, believing that there is no greater gift in enhancing a person's confidence through the delivery of ethical cosmetic procedures.
Dr Rahbar has received extensive training by leading Plastic Surgeons and Cosmetic Practitioners including:
Dr Joseph Ajaka: Founder of Cosmos Clinic, Dr Ajaka is a national trainer for Allergan, the largest producer of anti-wrinkle and facial rejuvenation treatments in the world. Dr Ajaka's extensive experience and knowledge in this field has been transferred to Dr Rahbar, allowing him to perfect the technique of facial rejuvenation treatments
Dr Alfredo Hoyos: Inventor of Vaser Assisted Hi Definition Liposuction and plastic surgeon, Dr Rahbar undertook a 3 day workshop with Dr Hoyos at Cosmos Clinic Sydney
Dr Matlock: Located in the fashionable streets of Beverley Hills, Los Angles, Dr Rahbar was trained by one of the world's best and well regarded cosmetic practitioners in the art of Vaser ABS Liposuction
Dr Mueller: Also located in Beverley Hills, Dr Rahbar was trained by iGuide inventor and facial Plastic Surgeon, Dr Mueller in the art of face lifts.
Dr Klaus Ueberreiter and Dr Harmut Meyer: Dr Rahbar was trained by two of Europe's leading surgeons in the Bodyjet fat transfer technique to the breast.
As a result of his extensive training regime, Dr Rahbar is trained in the latest technology has to offer across liposuction, facial rejuvenation treatments and face lifts.
Dr Rahbar believes in enhancing a patient's own features, to create a fresh, natural look. He also understands that each patient is unique in their needs and expectations, and hence requires that personal touch. There is no "one size fits all" mentality but rather a focus on building a longer-term relationship with the patient to ensure the best results are achieved over time. Dr Rahbar does this by undertaking between 2 to 5 post operative treatments, depending on the treatment, to monitor progress and compliment the original procedure with further treatments.
It is this focus on loyalty and longer-term relationship building that have made clients warm to Dr Rahbar. Further, his compassionate and honest nature ensures patients do not feel under pressure to proceed with a treatment, but rather take the time necessary to make the right decision.
Dr. Erfan Rahbar says...
"I am gifted to be trained in the art of bringing science to beauty via ethical and advanced cosmetic procedures. My goal is to ensure that every patient is informed, cared for and receives superior service and support, before, during and after any procedure. After all, it's about improving ones confidence in their self"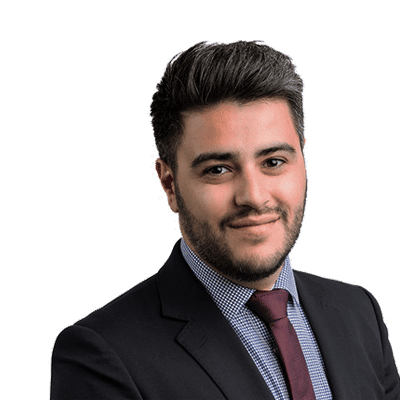 Dr. Erfan Rahbar
Qualifications & Positions Held
Graduate of Adelaide University School of Medicine
Fellow of the Royal Australian College of General Practitioners