People used to say that we're most attractive in our teens and twenties. Then the saying went around that "30 is the new 20". While our lifestyle changes and our retiring age increases, what age should we feel most attractive?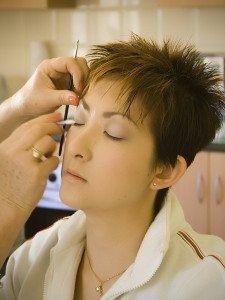 Research has already redefined age and proven that we, as a society, feel ten years younger compared to our parents' generation. This means the way we perceive our age is more akin to feeling like "40 is the new 30".
With an extended life and more opportunities to live a younger lifestyle, it's only natural that we want to continue looking younger as well. What is the magic age to undergo a cosmetic procedure then?
The fact is, there is no magic age. The age most Australians seek to preserve their youthful look is actually spread over nearly three decades. One study found people aged 40-49 were most likely to want to cosmetic surgery but this only varied by two percentage points when compared to people aged 30-39 and 50-59.
One reason younger people in their thirties are seeking cosmetic procedures may be more to do with preserving their youthful looks, particularly their skin. Australia has some of the harshest sun in the world and we all love to soak it up and hit the beach as much as possible.
A survey by the Cosmetic Physicians Society of Australian (CPSA) found when it comes to their appearance, the aspect most Australians were concerned about was skin tone and texture, such as sun spots, freckles, pigmentation and complexion. The appearance of fine lines was the second most concerning followed by loss of volume in the face.
When you're at a turning point in life, you now have opportunities to make considerable changes to the way you look and feel. Simple non-surgical procedures such as anti-wrinkle injections and dermal fillers that are quick, easy and effective are gaining popularity and extending the active lives of many.