Surgeon
Dr. Joseph Ajaka
Liposuction, Buttock Augmentation and Injectables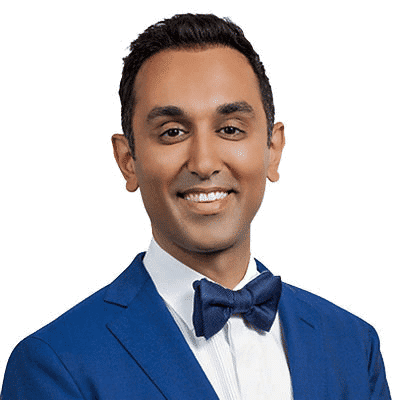 Dr Joseph Ajaka MBBS (Syd), is a skilled and respected Liposuction, Fat Transfer and Injectables expert. He is regularly seen sharing his experience and expertise on television, radio, in print and at major cosmetic surgical conferences.
About Dr. Joseph Ajaka
With over fifteen years experience in cosmetic procedures, Dr Ajaka is a leader in his field – offering his patients the most effective and latest innovations in cosmetic procedures. Dr Ajaka has an amazing eye for detail and he uses his artistic flair to create natural, classic beauty. His passion is to maintain and highlight the natural beauty of his clients through various minimally invasive procedures. Patients have found Dr Joseph Ajaka to be genuine, approachable, and easy to communicate with.
Dr Ajaka is considered an expert in the field of body sculpting and cosmetic injectables. Dr Ajaka and Cosmos Clinic were the first practice in Australia to offer the non-invasive fat freezing treatment, CoolSculpting in 2010; and were also the first clinic in New South Wales to own a Vaser Liposuction machine. He currently owns 12 Vaser systems (the most in the world) and 6 CoolSculpting machines. Since doors opened, Dr Ajaka and his team of medical professionals have performed more than 100,000 cosmetic treatments, 15,000 liposuction procedures and 5,000 CoolSculpting applications.
In 2010, Dr Ajaka was appointed as an Allergan National Trainer and a member of the Allergan Advisory Board. Allergan is the largest provider of anti-wrinkle injections and facial rejuvenation products in the world, and this prestigious appointment is handed to less than 20 doctors nationwide, which certifies clinical expertise in the use of Anti-Wrinkle injections and Dermal Fillers. The role involves the trial of new products to understand their effectiveness as well as training other doctors across Australia.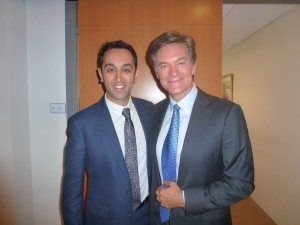 In 2010 Dr Ajaka visited Dr Oz in New York and interviewed him for Channel 7 shortly after. The two men remain friends today.
In order to ensure he remains in tune with the latest in medical science, Dr Ajaka has travelled and been trained by recognised plastic surgeons and cosmetic practitioners around the world. More specifically Dr Ajaka has been trained by:
Dr Hoyos M.D (Bogota, Columbia): Inventor of Vaser Assisted Hi Definition Liposuction and Plastic Surgeon
Dr Matlock (Beverly Hills, USA): Vaser Liposuction Expert
Dr Mueller (Beverly Hills, USA): iGuide inventor and Facial Plastic Surgeon
Dr Klaus Ueberreiter and Dr Harmut Meyer (Germany): Bodyjet fat transfer technique to the breast
In addition, Dr Ajaka has been called on to speak at events by Sciton Webinar, arguably the most respected laser company in the world and the only laser adopted across Cosmos Clinics as well as IMACS Paris and Sydney. His views are sought for respected medicals journals including most recently, an article on non-invasive skin tightening in the Journal of Cosmetic Surgery and Medicine 2012.
Given his experience, reputation and profile, Dr Ajaka regularly appears on numerous media outlets including Today Tonight, A Current Affair, 60 Minutes, 7 News, 9 News and The Project and his opinion has been sought for print and online articles in Harpers Bazaar, Madison, Vive, Cleo, Bride to Be, New Woman, Slimming and Health and Fitness First magazines. Most frequently you can see Dr Ajaka on Channel 7's, The Morning Show, for his expert opinion on all areas of cosmetic procedures.
Dr. Joseph Ajaka says...
"I love my work and how I have the ability to improve the way people feel about themselves. Having a positive effect on a person's self esteem is something very special and I consider it an honour to have that opportunity"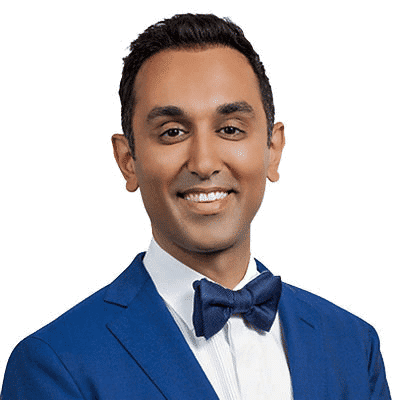 Dr. Joseph Ajaka
Qualifications & Positions Held
Graduate of Sydney University School of Medicine
National Trainer for Allergan
Member of the American Academy of Cosmetic Surgery (AACS)
Cosmos Clinic is also a training centre for Sciton in Australasia. In 2010, Dr Ajaka presented at the Sciton user's conference in Sydney