Lisa Oldfield, former co-host of Channel Nine's daytime talk show, 'The Catch-Up', has undergone a liposuction procedure, removing over 5 litres of fat from her body.
After an unflattering drawing by her 4-year-old son Harry, Oldfield made the decision to get the fat removal surgery.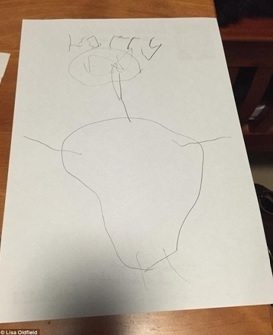 'That drawing was the catalyst for me to lose weight' she said of the drawing,
'It was a giant tummy, and stick arms and legs!'
The wife of radio host and former One nation politician, David Oldfield, Lisa decided she had to make a change to fix her weight after her son drew the portrait of her.
The 40-year-old mother of two barely recognized herself in the drawing and was horrified that her sons saw her that way.
Adding even more fuel to the fire, one of her sons asked her the question no woman wants to hear.
'When my son asked me if I was having another baby, that was the catalyst' Oldfield said.
'I had been thinking about it for a few months and researching it, but that was the final straw'.
Oldfield said that one of the main reasons she decided to lose weight was due to the way she looked in photos.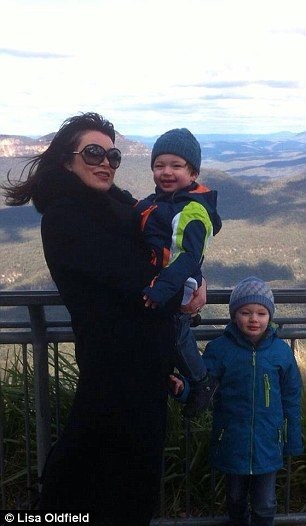 'I just hated looking and feeling bloated' she said.
'I would try and hide the weight by strategically using my wardrobe, but it felt like I had somebody else's torso.'
Hating the way she looked in pictures meant she was not taking many photos with her children.
'I have two beautiful boys and barely any photos of them from the past two years'
'In the few photos we do have, I'm often using them to hide my big tummy'
Now that she has lost the weight, she is looking forward to taking more pictures with her children.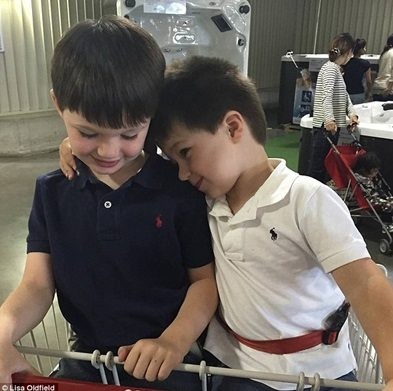 Oldfield is very excited that the fat won't come back.
'One of the benefits of liposuction is the fat can't come back to where it's been sucked out from,' she said.
'Worst case, I might get a little on my arms – but I have always had skinny arms and legs so I could maybe do with a little there.'