Thinking of undergoing a Brazilian Butt Lift to enhance the size and shape of your behind? 
Brazilian Butt Lift, also known as BBL, is one of the most sought after cosmetic procedures. This is largely thanks to the likes of Kim Kardashian, Jennifer Lopez and Beyonce showcasing their curvaceous figures.
The team at Cosmos Aesthetics often get asked about what exactly goes on during a BBL procedure. Over on our Instagram feed, you can follow cosmetic practitioners Dr Joseph Ajaka and Dr Fraceso Fascetti as they perform the buttock augmentation procedure. 
You can watch a video of the surgical procedure below.
Warning! If you're a little squirmish or prefer not to see what really goes on behind the scenes of a cosmetic procedure, don't click play! Instead, read an explanation of the stages below.
The Brazilian Butt Lift – A Step By Step Guide 
After an in-depth consultation process with the cosmetic practitioners, the patient is marked up ready for the BBL procedure. Areas of the body where the liposuction is to be performed will be identified as well as the areas where the fat transfer will occur.
Stage 1 – Infiltration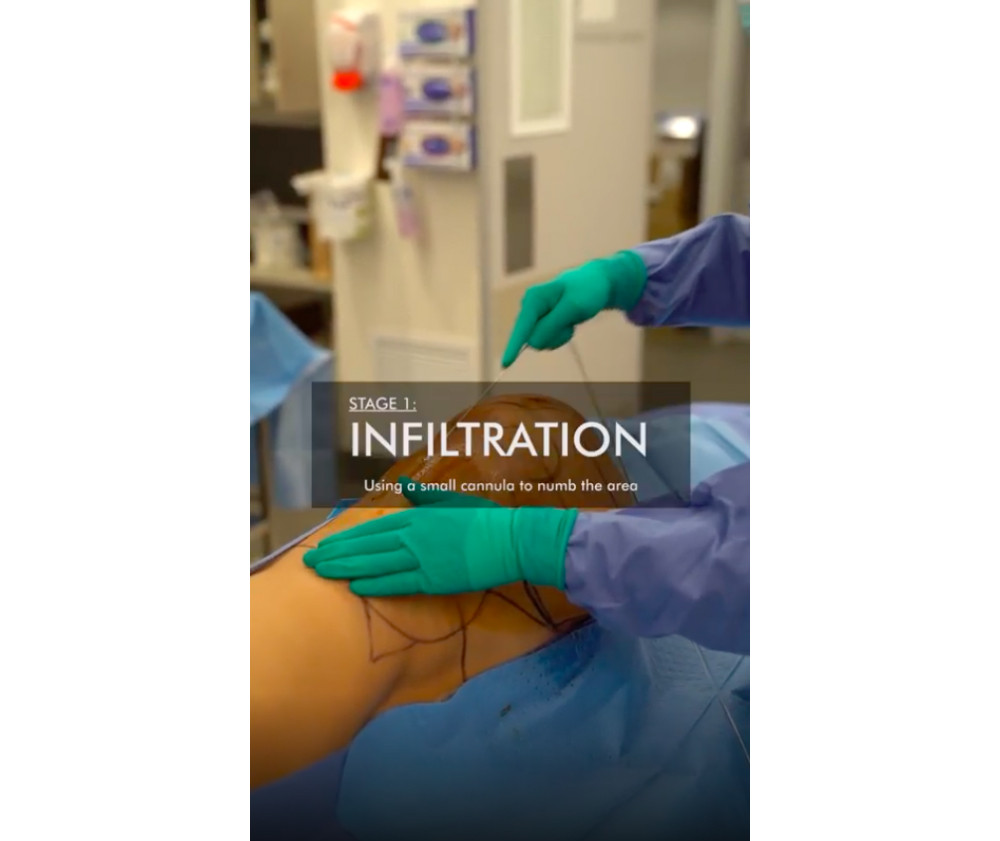 Using a small cannula, the areas where the excess fat will be removed via liposuction are numbed. These are typically the tummy, thighs and love handles where there is a decent amount of fat available for fat grafting.
The numbing solution will help to soften up the excess fat getting it ready for the Vaser Liposuction phase.
Stage 2 – Vaser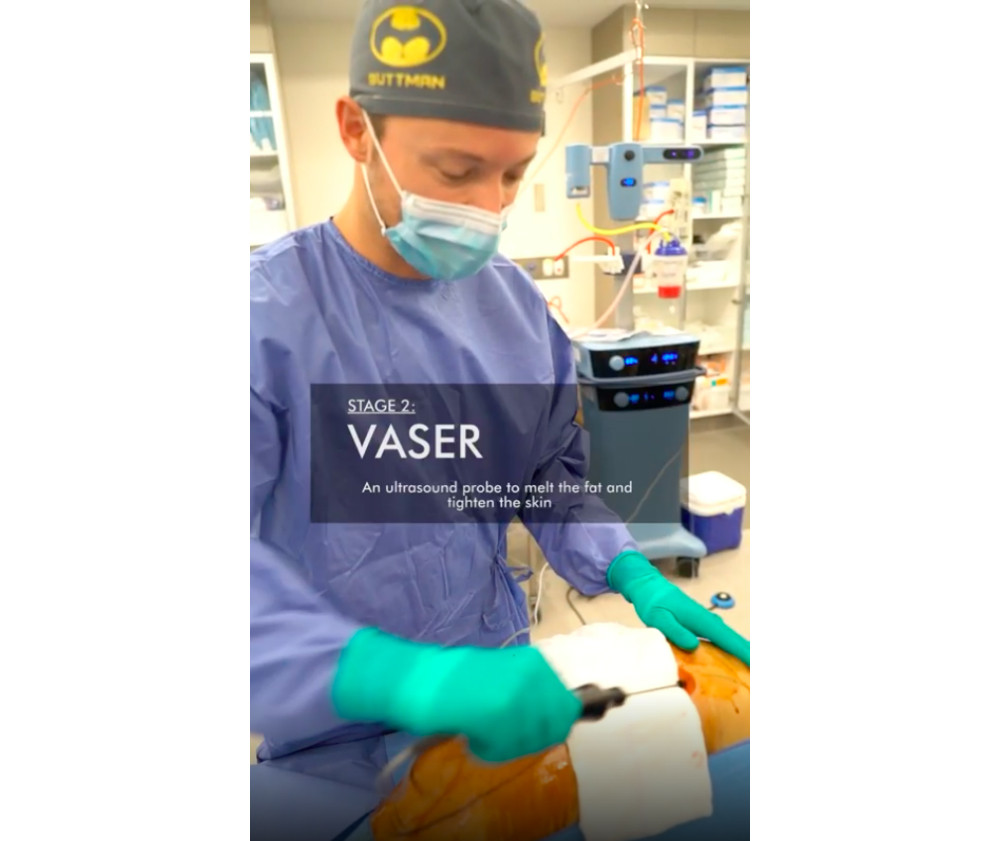 During the Vaser Liposuction stage, an ultrasound probe will be inserted via small incisions to melt the excess fat and tighten the skin. 
It works with ultrasound technology releasing heat into the fat layer and melting the fat cells like butter. 
Stage 3 – Suctioning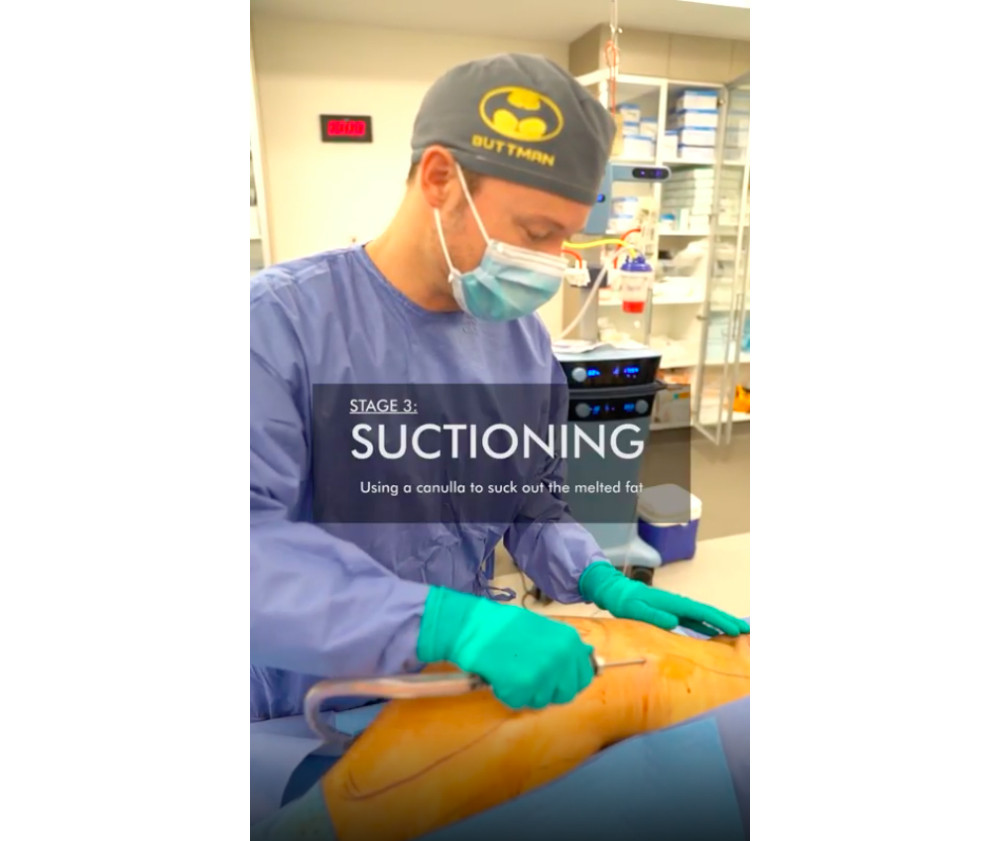 Once the fat cells are melted, another cannula is used to suck out the melted fat from the targeted area ready for the fat transfer. 
The patient's own fat collected will be purified before it is distributed into syringes and injected into the buttock area. 
Stage 4 – Injecting the fat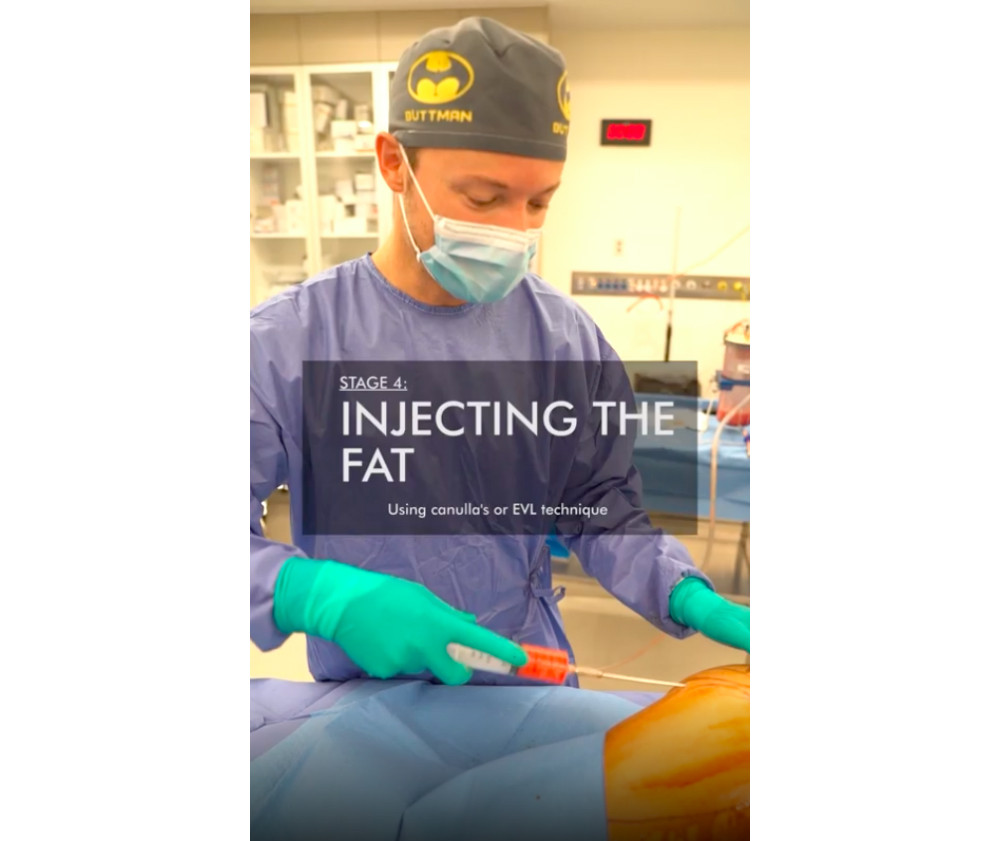 The final stage of the BBL surgical procedure is injecting the patient's own fat into the buttocks to enhance the size of the buttocks, provide a buttock lift and finish with contouring the shape of their derriere. 
During the bbl surgery, the fat is injected by cannulas or EVL technique. For those with smaller buttocks or limited fat available syringes are the preferred surgical technique. This increases contouring precision and ensures as much fat as possible is transferred into the buttocks.
For more information about the Brazilian Butt Lift, visit the cosmetic procedure page here. If you're considering any cosmetic or plastic surgery and would like to know if you're a good candidate, contact the Cosmos Clinic team here or call on 1300-138-797.