IBISWorld has estimated Australian's will spend over $613 million on weight-loss services, low-calorie foods and dietary supplements during the 2015-16 financial year.
With 65% of Australian adults either overweight or obese, the diet industry is booming, and there's one reason why it's so profitable…diets don't work.  If one diet, such as the Atkins Diet, Wheat Belly Bikini Challenge, or 5:2 Paleo diet actually worked long term, that would be the end of crazy fad diets. The answer for everyone who is struggling with their weight will have been found.
However, research shows what we have known for a long time, diets don't work long time. In fact, there is some evidence to suggest they may actually cause you to gain weight.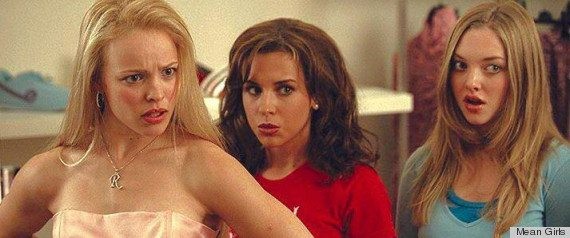 Our obsession with dieting starts early
Exposure to social media, magazines and runway fashion shows are believed to have contributed to the growing problems associated with poor body image.  With the mass media constantly highlighting thin models and promoting them as the 'ideal' body, the eating behaviours and beliefs of women hhavechanged.
It's this poor body image and how people, particularly women, view themselves that fuels the diet industry.
Our obsession with being thin starts early; some as young as five.  A study exploring the dietary views of five-year-old girls revealed 90% of their mums had recently dieted.   As a result, those girls were twice as likely to have thoughts about dieting compared to those who had non-dieting mothers.
Another study found the desire to be thin emerges in girls as young as six.  More than 50% of girls aged between 6-8 years of age believed their ideal figure was significantly thinner than their current weight.  All of the girls in the study were in the healthy weight range.
Early awareness of body image and dieting, and the desire to lose weight starts in early childhood and is heavily influenced by the mother's dieting behaviour.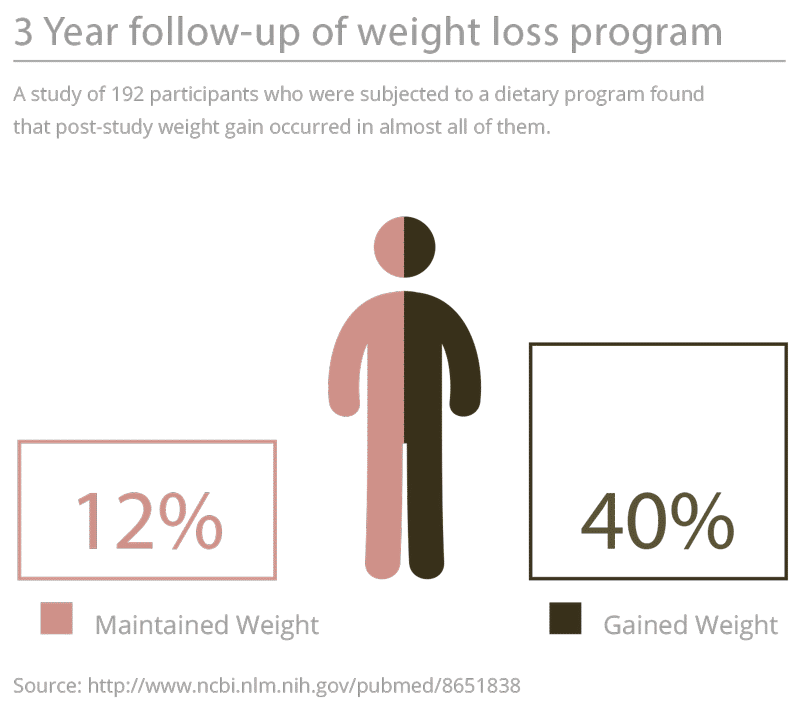 You're in the minority if you've dieted and managed to keep the weight off
While the marketing of diets might seem impressive, the reality is the success of diets for long-term weight loss is disappointing.
Weight gain is a common theme amongst those who have dieted.  A study published in the Journal of Consulting and Clinical Psychology found that five years after a group of 55 obese women lost weight on a 6-month diet program, now weighed on average 3.6kg more than their original weight.
Another study of 192 participants who were subjected to a dietary program found that post-study weight gain occurred in almost all of them, with only 23 keeping off at least 75% of the weight three years later. A staggering 40% of the dieters had not only gained back the weight they'd lost but gained more.
It must be the type of diet that the people followed, right?
The type of diet does have some influence on the result, with some linked to less post-diet weight gain than others.  However, regardless of whether you're following a raw food diet, a macrobiotic diet, Weight Watchers or the lemon detox diet, some weight regain is likely to occur.
Dieters following a high monounsaturated fat program, for example, gained less weight than those who adhered to a controlled or low-fat diet.  Overall when comparing the three diets, the composition had no major effect on its ability to prevent weight regain.
This is disappointing for those lured into the diet industry by claims of a magic-bullet solution to permanent weight loss.

Yo-yo dieting may be the reason you're gaining weight
If you're like many women who struggle with body image, chances are you've been yo-yo dieting for most of your adult life.  In fact, the majority of women attempt their first diet in their early teens, sometimes even younger.
This chronic dieting has an unfavourable effect on your body and keeps the diet industry profitable.  Interestingly a review of 20 studies of non-obese people found that in 75% of them, recent dieting behaviour greatly predicted the participant's future weight gain.
Young adolescents who experimented with dieting were twice as likely to struggle with their weight later in life compared to non-dieters.  Binge eating was also seen as a common dieting behaviour, particularly amongst girls.
By comparing dieting behaviour in twins, a 10-year Finnish study following 2,000 sets of twins found that the behaviour of dieting could be just as important as genetics in understanding weight gain.  A twin who had dieted, even just once, was twice as likely to experience weight gain when compared to their non-dieting twin sister.
The likelihood of attempting another diet to lose the excess weight also increased as a result. But there is more to it than just dieting behaviour.
Research has shown that restricting calories for a period of time can cause your metabolism to slow.  When you resume eating the kind of food you did pre-diet or even relax the rules slightly, it's easier to regain the weight.
This is not just the case with women.  A study of men who were of a healthy weight looked at the number of calories they were burning each day when following a three-week diet that provided only 50% of their calorie requirement.  As they proceeded with the diet, they began to burn 255 fewer calories each day.
There is evidence to suggest the body naturally increases its production of our appetite hormones as a result of muscle and fat loss.  When your body switches on its 'hunger hormones', you feel a huge desire to eat more calories to ward off the hunger pains.
Contrary to the successful weight loss results promoted through advertising and social media campaigns, the reality is diets don't typically produce positive long term weight loss results.  Among those dieters who were within the healthy weight range pre-diet, or had just a few kilos to lose, the likelihood of future weight gain and even obesity increases.
Time to break the yoyo dieting cycle?