We recently wrote about celebrity mums opting for cosmetic procedures such as liposuction as part of a 'mommy makeover'. But, it's not just the mums embracing cosmetic treatments post-pregnancy. Recent data suggests more men are choosing cosmetic surgery treatments to increase body confidence and enhance their appearance in what's being labelled as 'daddy do-overs'.
In fact, the trend of men fending off the dreaded 'dad bod' has even seen plastic surgery nip and tuck procedures added to the average Father's Day wish list!
In a new report, the American ASPS has revealed there has been a 29 percent increase in men embracing cosmetic procedures since 2000. Last year alone, there were more than 1.3 million cosmetic treatments performed to enhance the appearance of male patients.
Diet & lifestyle affecting dad's post-pregnancy appearance
President of the ASPS, Dr. Alan Matarasso, MD, weighs in on the rising trend of the 'daddy do-over' in a news release saying the average middle age man has different reasons for a cosmetic makeover than women. 
"Obviously, men don't go through the same physical changes that women experience during pregnancy and post-pregnancy, but their lifestyle does change, which can impact their appearance", he says. 
"Diet and exercise patterns fluctuate, and they don't sleep as much. Men notice their body changes due to aging and parenting, and it starts to look completely different in their 30s and 40s. That is the point of a Daddy-Do-Over," he says. 
The rise in men choosing to undergo cosmetic procedures is not just about vanity and regaining their pre-baby body. Dr. Alan Matarasso says there is a move for men to seek plastic surgery to help them advance their professional careers. Men are looking to feel more confident when competing in the workplace against other male candidates and colleagues, he explains. 
Most popular procedures for men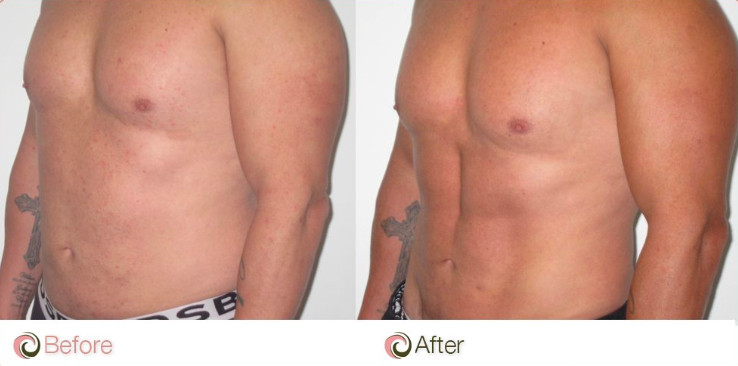 There are several popular procedures men are embracing as part of a 'daddy do-over'. These include:
Rhinoplasty (nose job) proved most popular with 52,000 procedures performed;
Eyelid surgery to resolve droopy eyelids ranked second;
Liposuction increased by 5 per cent in 2018;
Gynecomastia (breast reduction) saw more than 24,000 procedures in 2018;
Hair transplant has increased by 17 per cent since 2017.
Botox injections and filler treatments were also found to be one of the more popular facial procedures amongst men, reported the ASPS. 
Male BBL also on the rise
Earlier this year, Cosmos Clinic's Dr Joseph Ajaka spoke to Seven Network's 'The Morning Show' about trending cosmetic procedures for 2019 in Australia. 
One of the more popular procedures he's noticing male patients are embracing is the body contouring procedure known as The Brazilian Butt Lift. In the past, this procedure has been trending amongst women largely thanks to the 'Kardashian-effect' and Instagram.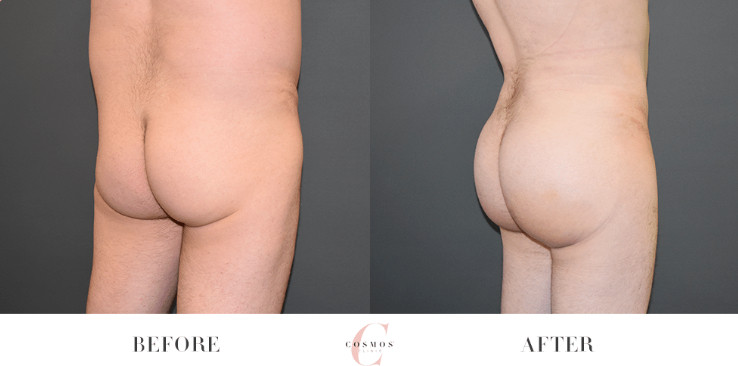 However, Cosmos Clinic is seeing more male patients make the personal decision to enhance the definition and shape of their buttocks while body contouring their love handles to achieve a straight side profile.
Read more about the most popular procedures for men and women here.
Interested in discussing your own 'daddy do-over'? Take a look at the cosmetic procedures offered at Cosmos Clinic here or contact our team to discuss your individual needs here or call us on 1300-138-797.