Coolsculpting is an innovative and relatively new technology that was developed based on the observation that kids who sucked a lot of popsicles experienced fat loss in the cheeks. It was found that cold temperatures can cause fat cell death. The body then naturally processes the dead fat cells as waste.
Coolsculpting machines apply precisely controlled cooling via an applicator placed on the problem area. Coolsculpting became available in Australia eight years ago in 2010 and has become a highly popular method of body sculpting. Dr Ajaka of Cosmos Aesthetics confirms that there has been a significant increase in patients interested in Coolsculpting, "people are realising that it works so they are telling their friends".
Here are 6 reasons why more people are choosing to have Coolsculpting treatments:
1. Effective Method of Fat Reduction
Many people are predisposed to having more fat cells in certain areas, so this stubborn fat is next to impossible to remove through regular exercise and a healthy diet alone. Fat-freezing treatments are an effective method of removing unwanted fat to achieve a slimmer-looking physique. Dr Ajaka explains that Coolsculpting "is not a weight reduction program, it's a change in your body shape in the area you have treated".
Coolsculpting can work wonders on typical problem areas like the tummy, the hips, the waist, the legs, the back, the arms, muffin tops, banana roll and double chins.
Each treatment results in a 20-25% fat reduction per area, and it takes 2-3 treatments to see substantial improvements, but a noticeable difference can often be seen with just one treatment. The results begin to show after 3 weeks, but the full results take shape 3 months post-treatment.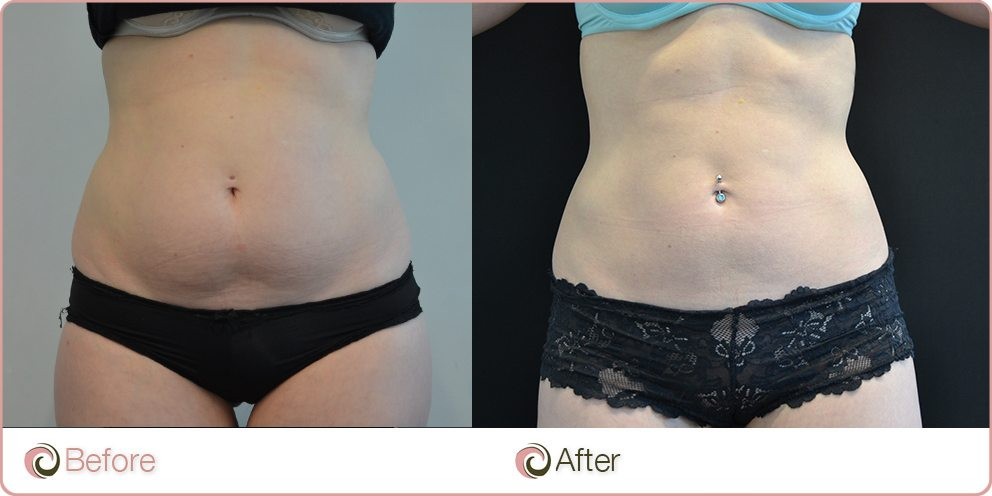 2. Non-Invasive
Coolsculpting is a non-invasive treatment, which is a big plus, a lot of people like the idea of non-surgical fat reduction treatments and Coolsculpting doesn't even require a single needle.
3. No Downtime
Because the fat-freezing procedure is non-invasive and gentle on the body, you don't need any recovery time. You can literally work out of your Coolsculpting treatment and continue your day as normal. You can go straight back to work and continue your normal activities and your regular exercise routine. This makes Coolsculpting a super easy.
4. No Pain
Patients usually feel a very mild, cold discomfort for around 5 mins at the beginning of the fat-freezing treatment, for a few hours after the treatment there is some mild redness and slight discomfort in the treatment area. Some tenderness, bruising or swelling can occur in the treatment area which resolves itself in between 1 – 4 weeks.
5. Quick
During Coolsculpting treatments, the machine sucks the fat inside the applicator to apply the precisely controlled cooling to the area for up to 60 minutes. So, it's easy to fit a treatment into your schedule as there's no need to take a day off.
6. Permanent Fat Loss
The number of fat cells in the body remains stable from the age of 18, your body doesn't make new fat cells to replace the cells removed through fat-freezing treatments. This means that once they're gone from the treated area, they can't come back.
Find out more about Coolsculpting at Cosmos Aesthetics and check out this video for a peek into the Coolsculpting journey:
https://www.instagram.com/p/BfcPEuflgOY/?hl=en&taken-by=cosmosclinic