Related procedures:
Quick facts about Post Liposuction Aftercare
There will be some swelling of the areas for up to 6 weeks after the procedure.
You will have some mild discomfort after the surgery, you will be given a script for pain relief after your procedure.
Compression garments are worn for 3 weeks full time then 3 weeks part-time, after your procedure.
You will go home on the same day as your procedure, and most patients are back to work after 2 – 7 days.
We will see you regularly for 3-6 post op lymphatic massage treatments, starting the day after your procedure.
What to expect after your procedure?
Fluid Leakage: This is completely normal and expected, there will be a large amount of fluid leaking from the area and will continue overnight and up to 48 hours. It is a good idea to bring an old towel with you to sit on for your car ride home, and to sleep on. Also bring old clothes with you to the procedure, to wear home.
Scarring: There will be tiny scars left behind, as with all surgery, but this is kept to a minimum, and hidden where possible. The scars, usually 1-3 per area treated, look like mosquito bites and will fade over time.
Swelling: This may take a few weeks to subside. Do not expect to see your final results or desired shape immediately. You will notice a difference straight away, however, your ultimate results will be seen after about 6 weeks, and continue to improve over the next 6 months.
Bruising: This is kept to a minimum due to the Vaser technology we use, however, this will vary from patient to patient, and will gradually subside over approximately 2-3 weeks.
Infection: This is very rare. Antibiotics are routinely prescribed as a preventative measure, to be taken post procedure.
How important is Aftercare?
The doctors at Cosmos Clinic are adamant about aftercare and have developed and adapted the aftercare treatments following their own experiences of the procedure. Our doctors will not perform the procedure if you are not committed to the aftercare regime planned for you. The aftercare and the importance of it will be discussed fully during your consultation. It is imperative for your maximum healing and optimal long-term results.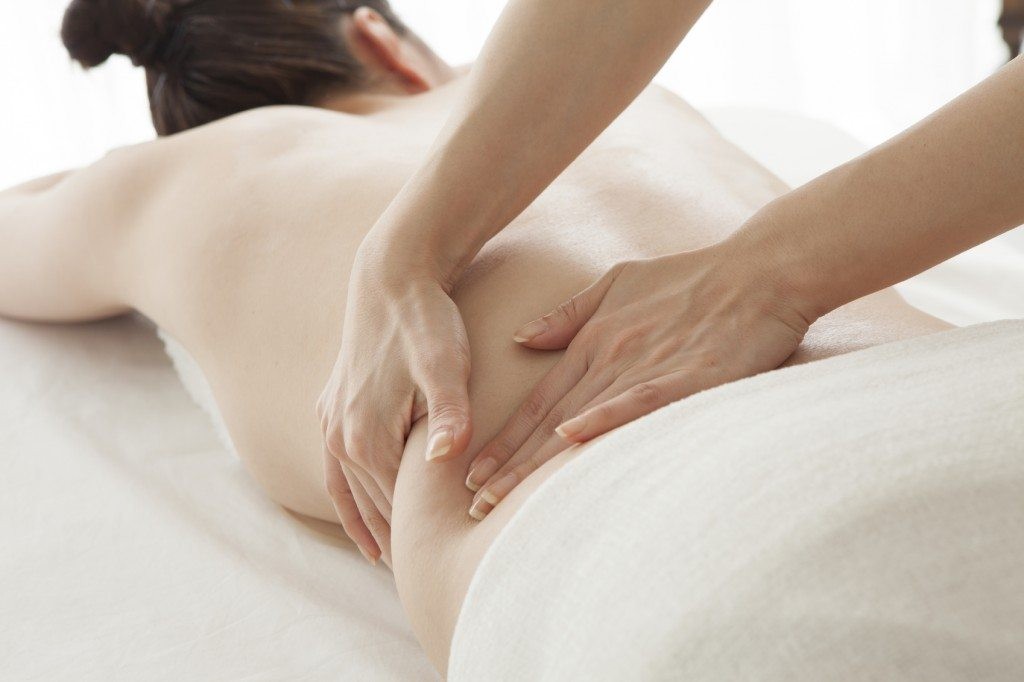 Will I be in pain after Liposuction?
Some pain or discomfort can be expected. You may require some pain relief, a script will be provided after your procedure.
How long will it be until I recover from Liposuction?
By the end of your first week, you should be able to resume normal activities. Most people only need 2-7 days off work, but this may vary from patient to patient. You will need to wear a garment for 3 weeks full time then 3 weeks part time, for a total of 6 weeks. After this, your swelling should have subsided, and you should be completely back to normal, with a much slimmer figure!
When can I exercise again after Liposuction?
You can slowly increase your activities as tolerated, over the next few days. It is important that you stay mobile to reduce the risk of developing blood clots. Avoid high impact exercise for 4-6 weeks. You may swim after 3 weeks when all incisions have closed.
Will I need to visit Cosmos Clinic after my procedure?
Follow-ups commence the day after your procedure. On average, we undertake 3-6 post opt treatments, starting 1-5 days after your procedure. During each 30 minute session, you will be given a lymphatic drainage massage and/or a heat massage, which is undertaken by our onsite massage therapist or nurse. The ultrasound massage will give you a warming effect and will relax your muscles; this will also help with skin retraction. The lymphatic drainage massage helps speed up recovery by dispersing the excess fluid to help provide the best results possible.