One of the most important decisions you need to make when considering a Brazilian Butt lift (BBL) is how big you would like your buttock to be. 
Your doctor to a great extent, should be able to meet your brief when it comes to the size and shape of your BBL. Of course, they will offer guidance as to what would suit your figure and the proportions of your body so that you achieve a natural and aesthetically pleasing outcome. 
"The way I see it, is we're like fashion designers," says Cosmos Clinic's Dr Joseph Ajaka. "We carve out the body to fit the dress, whereas a fashion designer carves out a dress to fit out the body."
Your Brazilian Butt Lift procedure brief
At Cosmos Clinic we receive a variety of requests from patients interested in cosmetic procedures like the BBL. From petite and perky to highly voluminous buttocks, we've heard it all before!
Some of the most common types of buttock lifts and sculpting include:
Small & Perky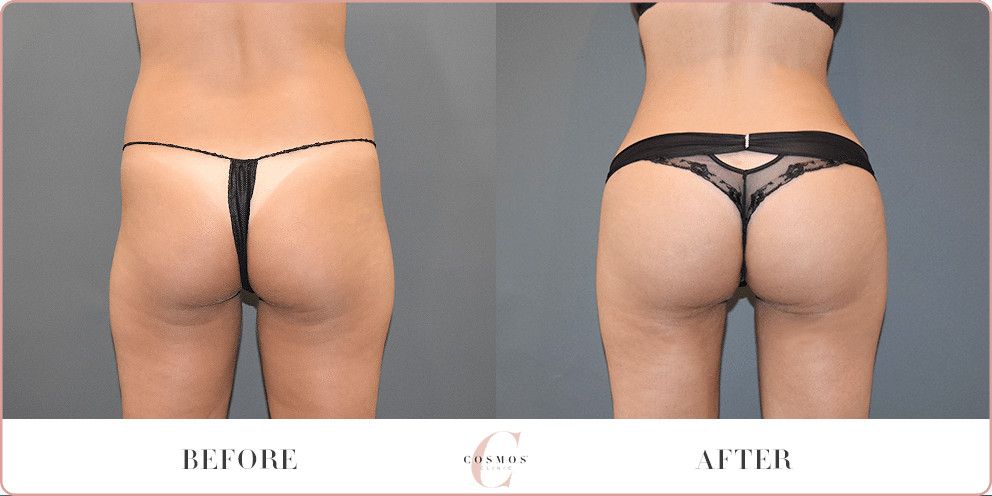 Many women who are petitely shaped request a small and perky bum with minimal body contouring. This can be easily achieved by reinjecting a small amount of your purified fat cells back into the buttock cheeks and filling out the hip dips. One of the benefits of this size buttocks is that a limited amount of fat is required – great for those who are already reasonably slim.
The Beyoncé
The Beyoncé is another popular BBL surgery request resulting in a more voluminous, rounder butt with a great c-shaped curve. This can be achieved with a larger fat transfer and strategic contouring, especially around the hip area. Those with naturally wider hips and enough fat in other areas of the body are good candidates for this shape. 
The Kim Kardashian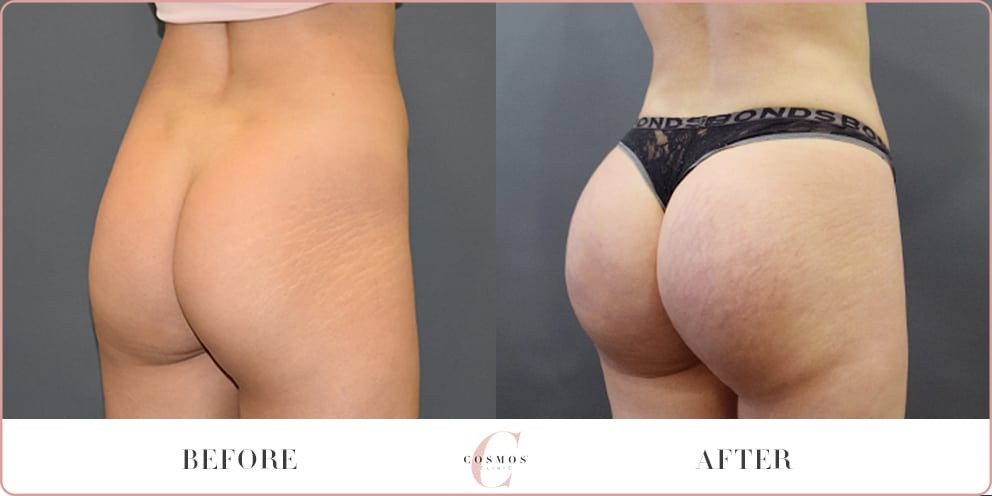 The Kardashian sisters were largely responsible for putting the Brazilian Butt Lift surgery on the map thanks to their generously sized and shapely derrieres. To create more volume and the degree of projection, a lot of the focus is on fat injections to the upper and middle butt areas. As with the Beyoncé look, the proportions and ratio of the waist to butt are key. 
"Generally speaking, we can accommodate to your needs and the photos you show us", says Dr Joseph Ajaka.
How big you go can depend on a number of factors
While your cosmetic practitioner will attempt to design the buttocks of your dreams, how big you go can depend on a number of factors, including:
1. How much fat can be harvest
As the Brazilian Butt Lift procedure uses your own fat rather than butt implants to increase the size of your buttock, you'll need enough fat from other areas of the body. Fat can be extracted from areas such as the tummy, love handles, back, inner thighs, arms and breasts. Removing the excess fat through liposuction can also result in improved body contouring. 
On average, to achieve a more voluminous buttock, the cosmetic practitioner will inject 1,000 – 1,200 mls of purified fat into each cheek. For those wanting a larger, Kim Kardashian-style buttocks, up to 1.8L of fat may be transferred into the targeted areas. 
2. The elasticity of your skin
The amount of fat injected into the buttocks may also depend on how elastic your skin is. Pumping too much fat into the buttock cheeks causing the skin to be extremely tight can increase the pressure on the grafted fat cells. This can impact their survival long term and therefore, your end results. This is mainly relevant for those looking to increase their buttocks size substantially. 
Find out more about the Brazilian Butt Lift procedure here. To discuss your individual desires for the buttock augmentation treatment contact the Cosmos Clinic team on 1300-138-797 or at [email protected].