Advancements in cosmetic procedures have resulted in a rise in the number of non-surgical procedures offering patients instant results and an alternative to going under the knife.
Our newest Cosmos Clinic in Melbourne, Australia is embracing the latest technology offering patients a range of cosmetic options from non-surgical rhinoplasty and dermal filler lip enhancement to Coolsculpting.
In an earlier post, we shared our advice on how to prepare for a non-surgical nose job at our Melbourne clinic cosmetic surgery clinic. Now we want to reveal, the top non-surgical treatments offered at Cosmos Melbourne so you can have an understanding of other effective services on offer.
1. Non-surgical nose reshaping
The non-surgical nose job procedure has become one of our most popular procedures and is a great alternative to traditional rhinoplasty surgery. The treatment uses injectable hyaluronic acid dermal fillers to contour the nose. Patients with minor issues such as a bump in the bridge of the nose or who are wanting to subtly refine the nose shape can do so without undergoing a plastic surgery procedure.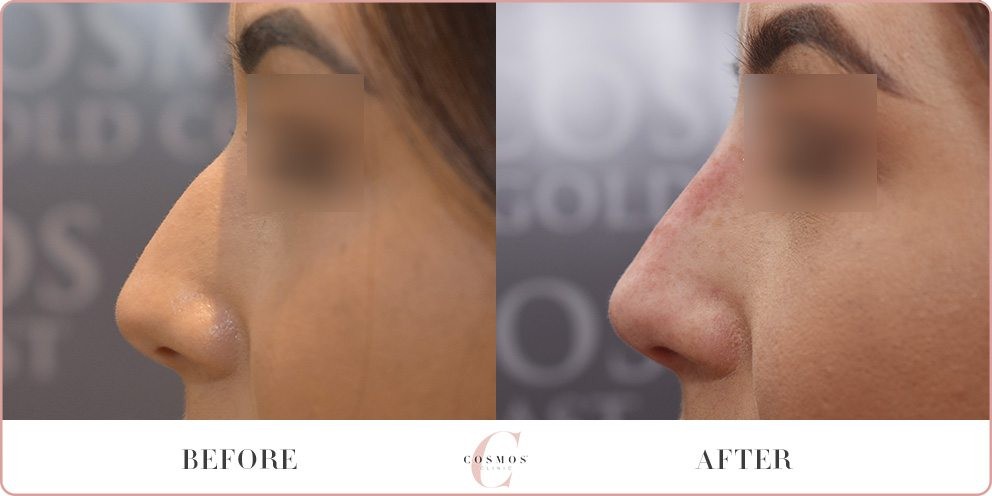 One of the major attractions for the non-surgical nose job is that it's a procedure that takes approximately 30 minutes and requires no downtime. Yes, you can get your nose reshaped during your lunch break or before you pick your children up from school!
2. Chin and jawline contouring
Another quick cosmetic procedure that is yielding dramatic results is the chin and jawline contouring. Using muscle relaxant injectables, the cosmetic physician can soften the facial contour of the jawline, giving your face a more youthful and feminine appearance. This cosmetic treatment, not only refines your profile but can also help reduce the occurrence and severity of headaches and teeth grinding.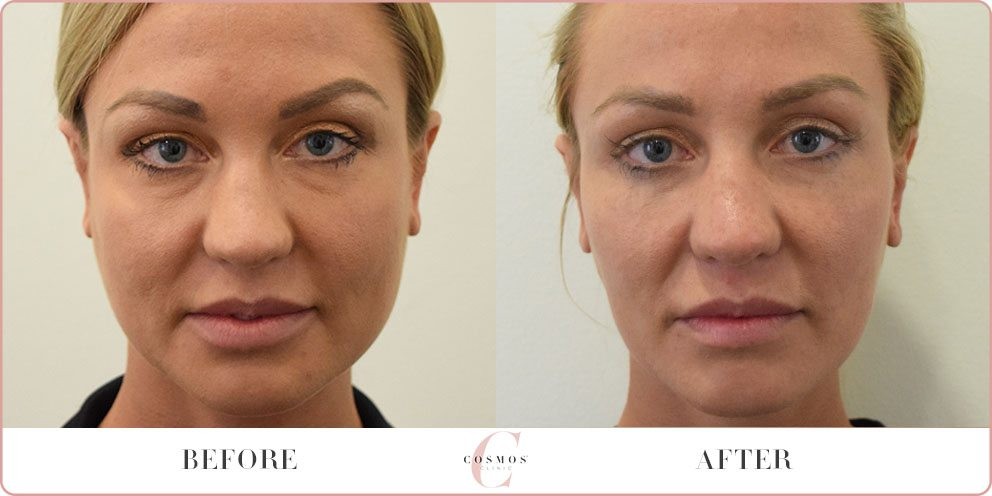 While the final results are more obvious within 10-21 days of the injectable procedure, you'll only need one cosmetic treatment to see the full effect.
3. Lip enhancement
Voluminous, shapely lips have become popular largely thanks to celebrities and social media influences. Using high-quality hyaluronic acid dermal filler injections, the lip enhancement procedure can help increase the size of your pout, improve the symmetry of the lips or reduce the appearance of 'smoker's lines'.
This is another same-day procedure performed by a cosmetic doctor or registered cosmetic nurse with full results evident approximately one week after treatment once the minor bruising and swelling subside.
4. CoolSculpting
CoolSculpting is ideal for those with stubborn pockets of fat who don't want to undergo a liposuction procedure. The non-invasive cosmetic treatment reshapes, redefines and contours your body, permanently removing fat and with no downtime.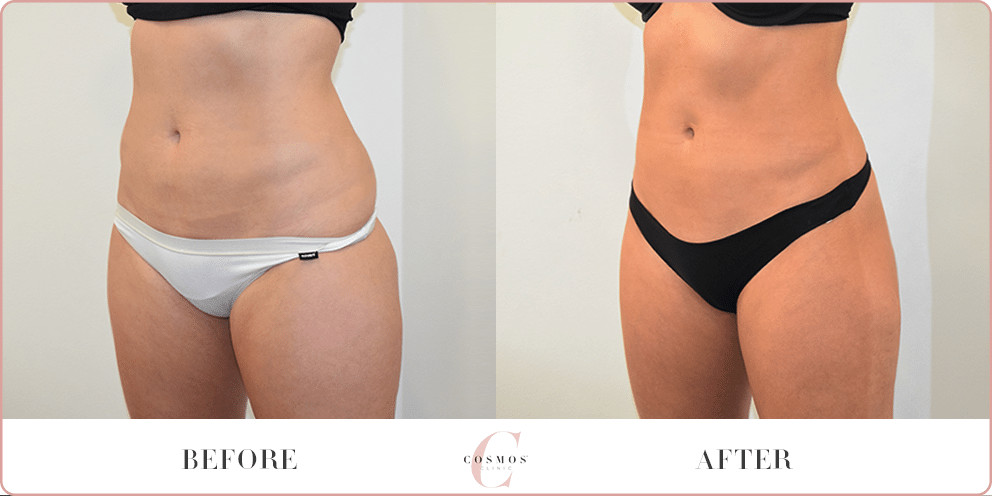 CoolSculpting can treat a variety of areas including tummy, love handles, waist, legs, back and arms. It's even effective at removing the fat cells causing the dreaded double chin. The results of the cosmetic treatment are noticeable after just one appointment, but significant improvements are seen after 2-3 treatments.
5. Skin needling
Skin needling is a popular treatment in the skincare realm helping to improve the texture and minimise the presence of scarring. Skin needling is also an alternative to anti-wrinkle injections as it can effectively treat fine lines, wrinkles and other skin aging concerns.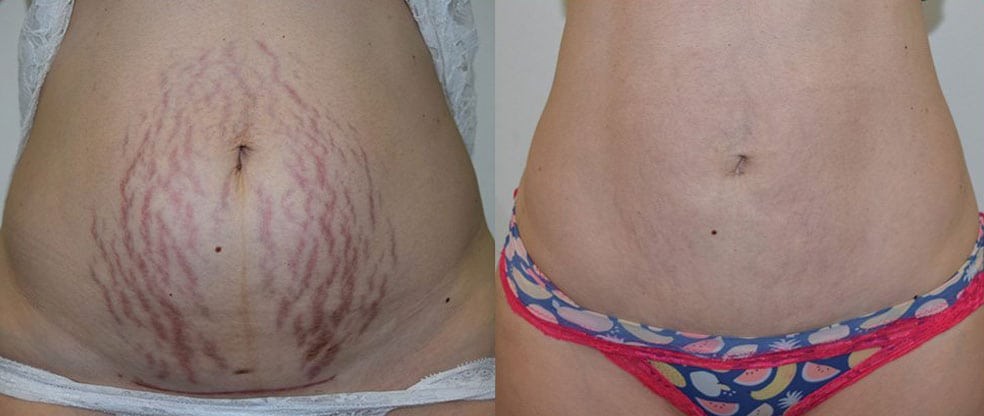 The walk-in walk-out treatment uses Dermapen to stimulate the production of collagen helping to restore your fresh, youthful-looking skin. Skin needling is commonly used on the face but can be used all over the body (except under the eyes). For example, cosmetic needling can be used to treat stretch marks on the tummy post-pregnancy or facial acne scars.