Keen listeners tuning in to Nova FM's breakfast show will hear Hughesy and Kate for the last time this month.
The highly successful duo announced their decision to retire in September after being on Nova's airwaves since 2001. To celebrate their accolades, our friend Lori-Ann decided to draft a photo of what Dave Hughes and Kate Langbroek would like at the average retiring age.
Hughesy & Kate Before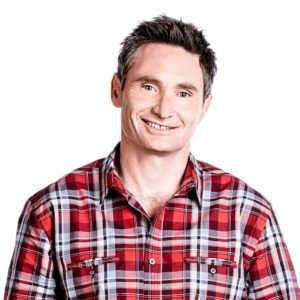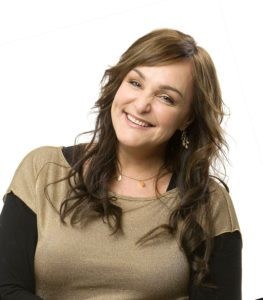 To their credit, the two breakfast hosts haven't needed anti-wrinkle injections after finishing up an illustrious career in commercial radio. Considering Hughesy and Kate have had 2,800 early starts well before 6 a.m., that's an amazing achievement.
Hughesy and Kate were the first voices heard on Nova and have maintained a loyal following, recently topping the ratings for breakfast radio. They have had regular celebrity appearances over the 12 years the show has been on air and have been known for performing many humorous stunts.
Dave Hughes previously poked fun at Shane Warne's renewed appearance by replicating his look with help from a makeup artist.
With seven children between them and careers in other realms of entertainment, Hughesy and Kate have finally deserved time away from the early morning microphone.
Hughesy & Kate After