Doctor
Dr. Joseph Waelchli
Liposuction, Buttock Augmentation and Injectables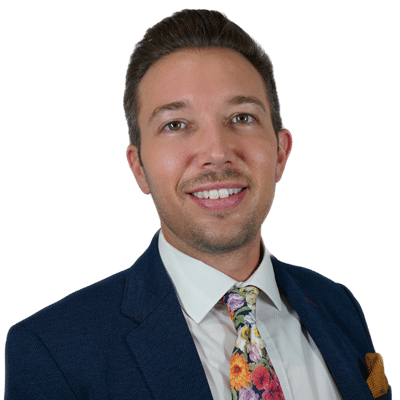 Dr Joseph Waelchli is a skilled cosmetic injectable, laser, liposuction and fat transfer proceduralist, within the Sydney Cosmos team. He combines a wealth of medical, surgical, and cosmetic experience with his natural aesthetic flare, to provide meticulous outcomes underpinned by the pillars of evidence based practice and patient safety.
About Dr. Joseph Waelchli
Having obtained his Bachelor of Medicine and Surgery from the University of Manchester in 2011, Dr Waelchli completed his residency training across the UK before moving to Australia in 2017.
He is recognised for his relaxed consultation style, engaging communication skills, and his passionate belief in empowering his patients to embark upon an honest and shared treatment journey – most importantly, one that has their best interests at heart.
Having been working within the field of cosmetic medicine for the past 4 years, Dr Waelchli's primary areas of focus and interest at Cosmos are Vaser liposuction and fat transfer procedures.
Dr. Joseph Waelchli says...
"Liposculpture at Cosmos is a cocktail of artistry and multimodal scientific precision, enabling us to offer our patients life-changing results that in my opinion stand alone on the world stage. It is immensely rewarding to enhance a person's body confidence and enable them to live the best version of themselves"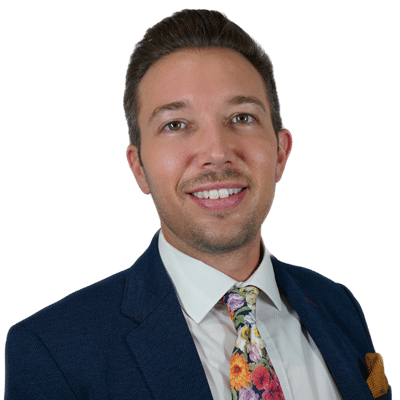 Dr. Joseph Waelchli
Qualifications & Positions Held
Bachelor of Science – Natural Sciences - BSc (Hons), Durham University, UK
Bachelor of Medicine, Bachelor of Surgery - MBChB (Hons), University of Manchester, UK
Residency experience including general and vascular surgery, Otolaryngology and Dermatology within the West Midlands deanery, UK
Member of the Royal College of General Practitioners - MRCGP
Fellow of the Royal Australian College of General Practitioners - FRACGP