Want the beach body you've always dreamed of? That contoured, ripped look? Well, your answer is here! Vaser ABS Liposuction.
Vaser Advanced Bodybuilding Sculpting Liposuction
Have you ever dreamed of having a body like a Greek goddess or Michaelangelo's "David"? Well, it is now possible with a new type of plastic surgery that combines technology with art, its called Vaser ABS Liposuction and it promises to get rid of fat while contouring the body. It is the next revolution in plastic surgery and will replace traditional liposuction. The procedure can get rid of you're stubborn belly fat and give you nicely sculptured abs!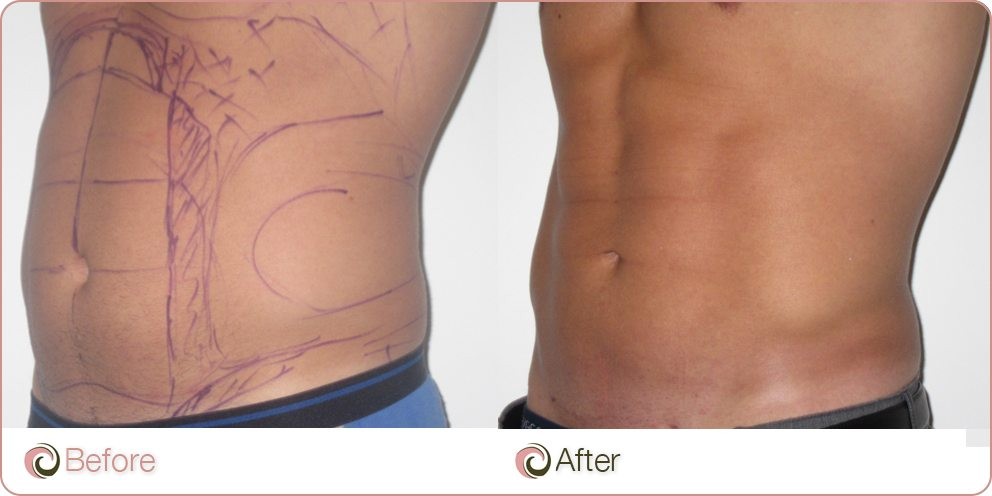 Vaser ABS Liposuction came about as a result to perfect some of the limitations of regular liposuction. It was developed by Dr Alfredo Hoyos from South America. So you might be thinking "how is Vaser ABS Liposuction so different than normal liposuction?" The revolutionary technique, where the art of sculpting is combined with the break-through technology, gives people a sculpted look by removing the fat between the muscles in order to define the edges around the muscles.
This technique will transform the body you HAVE, into ripped muscles, obliques and even a highly defined chest. Anyone who is relatively healthy and considered to have a normal amount of fat would make great candidates for this procedure. Why would you choose this over regular liposuction? If you are already going to invest in liposuction then why not go with the newest type of liposuction that goes even further and reveals the muscles you already have! Worried about the pain factor or downtime? The smaller instruments used leads to less pain and recovery time. A patient can expect to be back to work in 4-7 days after the procedure. Results can be seen immediately and will continue to improve for up to 6 months. A small price to pay to get that athletic and defined appearance. The results will speak for themselves.
Vaser ABS liposuction is a surgical procedure so you want to go to a qualified physician who's trained in Vaser ABS Liposuction. Dr Joseph Ajaka, Dr Christopher Lee and Dr Erfan Rahbar have been trained by Dr Hoyos himself as well as Dr Matlock (Dr 90210), Beverley Hills, Los Angles, to practice this revolutionary technique. Cosmos Clinic is the first clinic in Sydney, Canberra and Adelaide to have learned this technique and is proud to be offering it to our customers.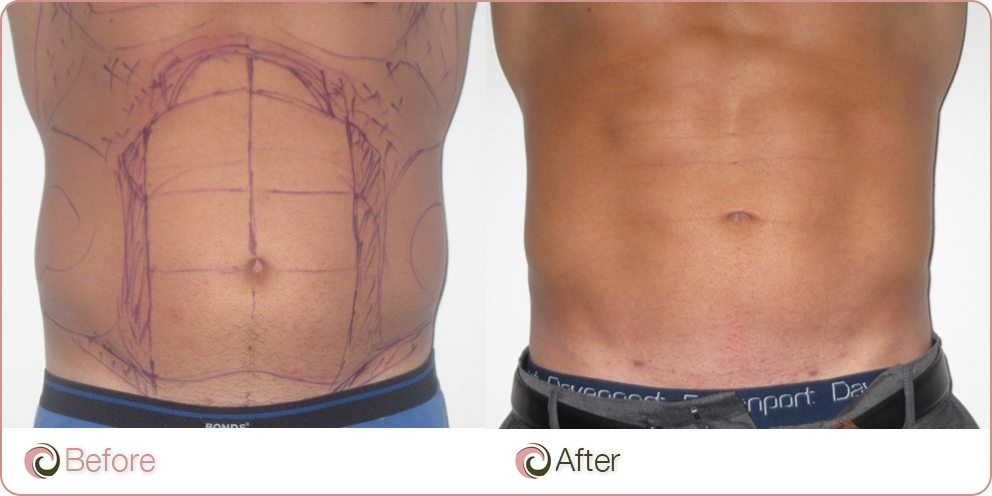 So what are you waiting for? Your abs are yearning to be revealed! Come in for a consultation today.