It's not often that a seemingly normal selfie of three women in a car would send social media into a frenzy.  When 16-year-old Kaylan Mahomes posted a selfie of herself alongside her twin and her mother, it was the simple caption that left the world baffled.
The trio's youthful glowing skin and similar facial features sent interest users into a frenzy as they tried to decipher which one was the mum.
"Who's the mom?" commented one follower. Another said 'I'm so confused' and others joked that the African-American family must have secret access to a "fountain of youth".
Since Kaylan, a high school student, posted the photo on her Twitter account less than a month ago, it has received 62,334 likes and over 34,840 retweets – talk about going viral!
The twins and mother from Indianapolis instantly become famous with some users sharing the image with the hashtag #blackdontcrack; a slogan which has long been used to refer to African-Americans whose flawless skin makes their looks defy age.
Before long the hashtag #whosthemom was trending as Twitter and Instagram followers tried to guess who were the two high school students and which one was their mother.
As the image circulated Cosmos Aesthetics, Dr Ajaka was quick to point out the mum.
"Often people look after their face And neglect there neck and hands. The treatment options for the ageing neck are PRP, Vaser liposuction, iGuide and Neck lift."
Before long the trio put an end to the speculation revealing the mother, Tina, is sitting on the left as Dr Ajaka suspected.  Obviously enjoying their new found fame, the women opened an Instagram account to continue sharing more selfies of the three look-alikes so as to keep their fan's guessing.  The account already has 43,700 followers despite only having 15 photos!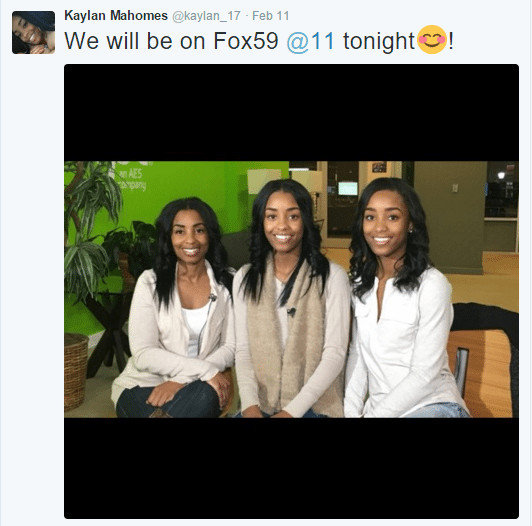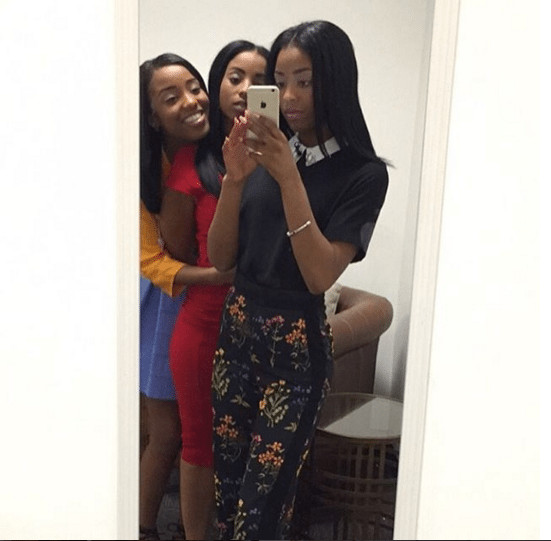 So how does this mum of twins remain so youthful?
The 35-year-old said "I try to drink a lot of water; I try to stay stress-free… I just focus a lot on emotional inner beauty."
If you mistook one of the twins for the mum, you're not alone. In an interview, Kaylan said, "Even people who I know personally still don't know who's the mommy".