American model and actress Christie Brinkley is looking better than ever at the age of 61.  For 25 years Brinkley was the face of Cover Girl, Sports Illustrated Swimsuit model and several popular magazines including Men's Health, Allure and Playboy have named her as one of the most attractive women of all time.  It's not hard to see why; Brinkley's stunning looks, flawless skin and million dollar smile make it difficult not to be drawn to her natural beauty.  But what's the secret to Brinkley's youthful looks at 61 years young?
Anti-Aging secrets of a vegan diet & yoga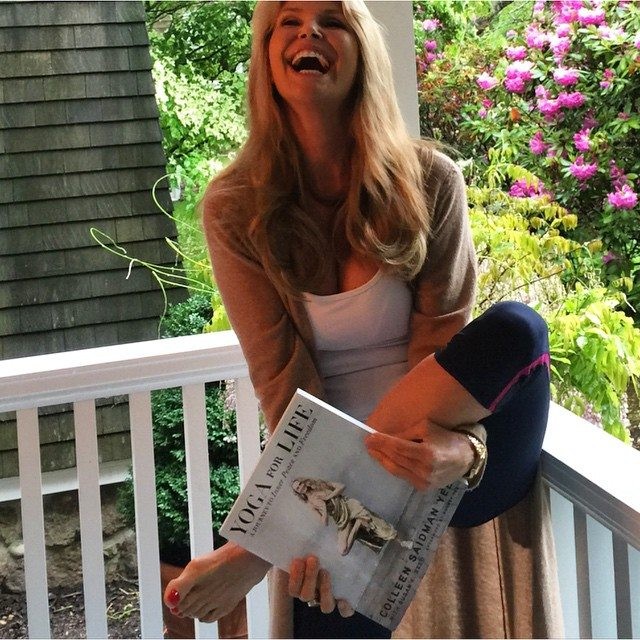 Brinkley believes her youthful physique and beauty is a credit to her vegan lifestyle and regular practice of yoga. "I made the decision [to become vegetarian at age 13] because I loved animals and didn't want to be a part of the slaughter industry, but I've been reaping the benefits of that karma ever since," Brinkley tells The Examiner.
The positive effects of vegan diet against ageing are no surprise to Dr David Katz, director of Yale University's Prevention Research Center.  "A diet of minimally processed foods close to nature — predominantly plants — is decisively associated with health promotion and disease prevention," said Dr Katz, author of Disease-Proof.
Brinkley also exercises daily choosing to alternate between running, spinning, lifting weights, callisthenics and yoga. She happily does leg raises while brushing her teeth and makes it a priority to do a hundred push-ups every day.
Improving her looks with cosmetic surgery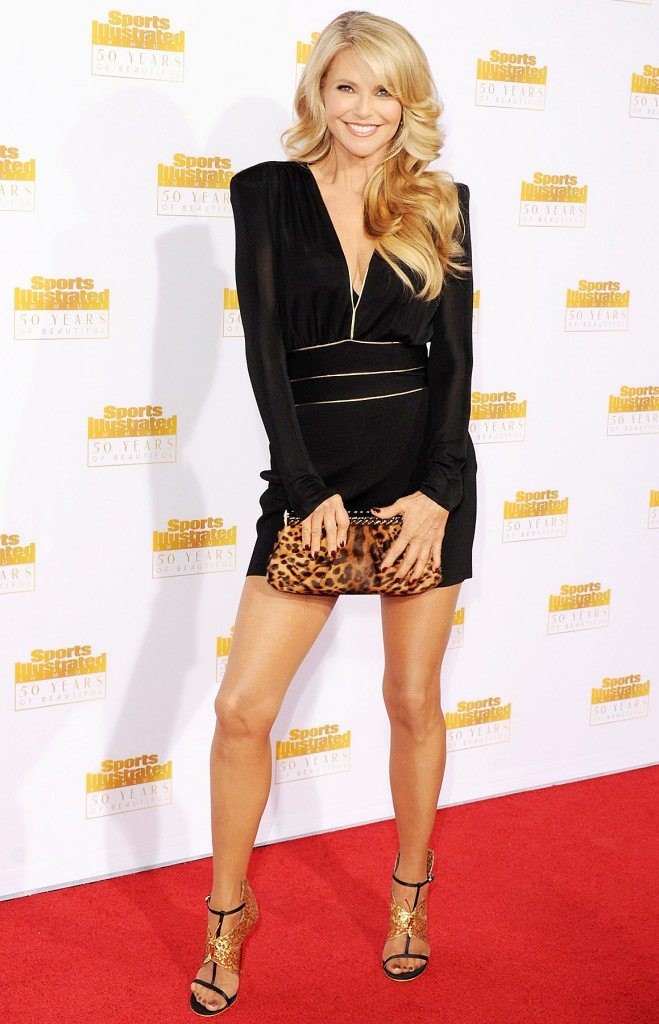 Christie Brinkley has always been vague when it comes to discussing plastic surgery.  Her youthful looks, however, are sparking rumours about possible procedures she may have undertaken.  Brinkley has in the past been quoted as saying "I'd never say never [to plastic surgery]…but there are so many other non-invasive choices that address sagging, wrinkling and discolouration."
However, in 2010 the New York Post reported Brinkley had undergone a facelift at the same time her daughter, Alexa Roy Joel, had a nose reconstruction.  When questioned, Brinkley was coy about the rumoured face life, but before-and-after comparisons of her face suggest she has had some cosmetic surgery.
Throughout her career it has been speculated Brinkley has had the following cosmetic procedures:
Breast implants
Facial fillers
Face lift
Blepharoplasty (eyelid surgery)
Antiwrinkle injections
In an article with Celebrity Health Fitness, Brinkley mentioned she was also a fan of laser skin treatments which she gives some credit to her youthful appearance.  "I've had some great laser work," she says. "I've tried a couple of different ones…I like that it doesn't change your face, but it increases collagen, gets rid of dark spots, does a little lifting.
Restraint has meant Brinkley has avoided looking plastic or fake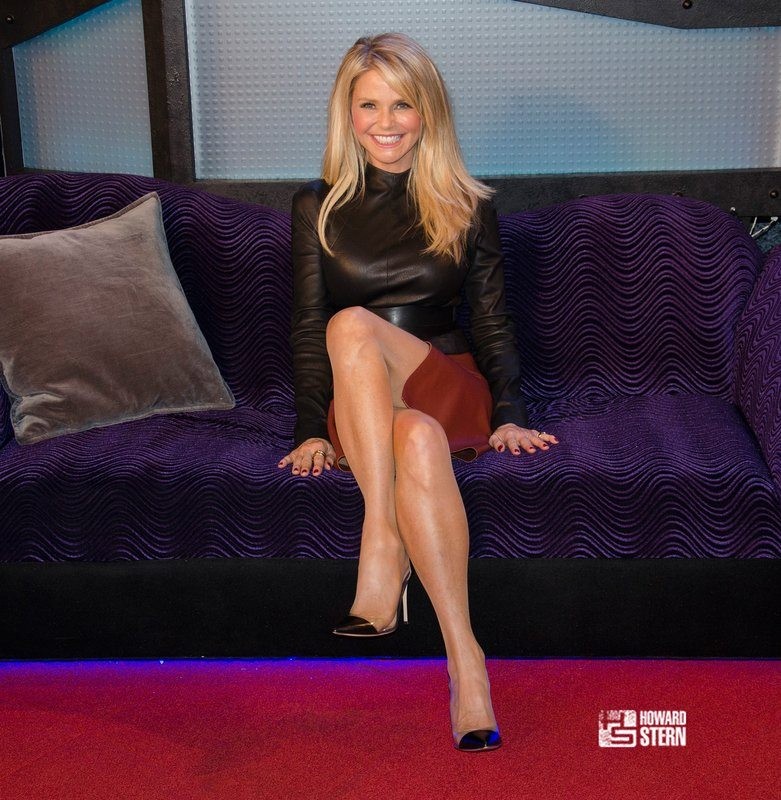 Today, celebrities getting cosmetic or plastic surgery is hardly shocking.  Although Brinkley hasn't officially she has admitted to going under the knife, her flawless appearance at 61 years young suggests otherwise.  The reposition of key facial features including jawline and cheeks are suggestive of a facelift and her "refreshed" look to her upper and lower eyelids point to Blepharoplasty.
The youthful appearance in her face, in particular, her cheeks, could be as a result of dermal fillers which aim to increase the facial volume. Laser resurfacing could be behind the overall tightness of her skin and her smooth, line-free forehead is most likely due to the administration of anti-wrinkle injections.
Besides keeping rumours at bay, what Brinkley has done so well is ensure she used cosmetic surgery to enhance her already attractive features and in the process still remain natural.
At no stage in Brinkley's career would you think she was looking plastic, fake or unnatural.  This is a credit to Brinkley's restraint and her cosmetic surgery team as we have seen plenty of celebrities going too far and completely ruining their natural looks.
Brinkley's cosmetic surgery treatments have improved her gorgeous features and remained age appropriate.  Lucky for her, she did have a stunning face to begin with, which certainly helped.  A combination of a healthy diet, yoga and cosmetic surgery has helped her fight off ageing and the effects of gravity in the process improving her look and boosting her youthful appearance.  At 61 years young, Brinkley looks amazing!
Christie Brinkley on Instagram