Using your own fat, natural breast augmentation is an effective way to increase breast size without the need for breast implants. But did you know, fat transfer can be a great tool to enhance the volume and shape of larger breasts?
In one of our more recent videos posted on the Cosmos Clinic Instagram feed, social media sensation Miss Zedd allows cameras to film her breast augmentation surgery.
Take a look at the video here.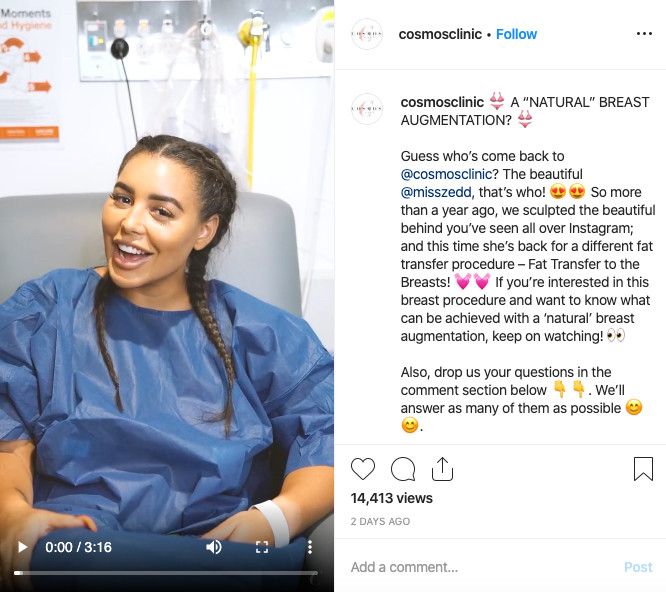 Breast augmentation using fat transfer
Breast fat transfer is an alternative to breast implants for those who desire more volume, greater cup size or enhancement of breast shape. Those best suited for the cosmetic surgery procedure are women who have an excess amount of fat elsewhere in the body that can be removed by liposuction. Most common areas are the abdomen, thighs or back.
During the breast augmentation procedure, the cosmetic or doctors remove unwanted body fat from the determined areas through Vaser Liposuction. Before the fat grafting takes place, the fat is purified and the healthy fat cells are separated. These cells are used for the fat injection into areas of the breast.
Miss Zedd uses fat transfer to gain volume not bigger breasts
Already blessed with a substantial cup size, Miss Zedd didn't approach Cosmos Clinic for breast enlargement. Instead, she desired a breast lift and an increase in breast volume in the upper portion of her breasts.
After a successful Brazilian Butt Lift procedure, Miss Zedd is back in the consulting room and lets cameras film her preoperative consultation and breast augmentation surgery.
"The reason for coming in to get a fat transfer is purely to put more volume into the top part of my breasts," she says. "The lower part is quite full already and that's not where my issue is. It's just the fact I don't have any volume on the top."
Why fat transfer over breast reconstruction which includes a lift and breast implants?
With a history of poor wound healing and keloid scarring, Miss Zedd was hesitant about undergoing the extensive plastic surgery procedure of a breast lift and implants. "It scared me a bit in the sense that I didn't want cookie-cutter scaring all over my breasts and with the fat transfer it's keyhole."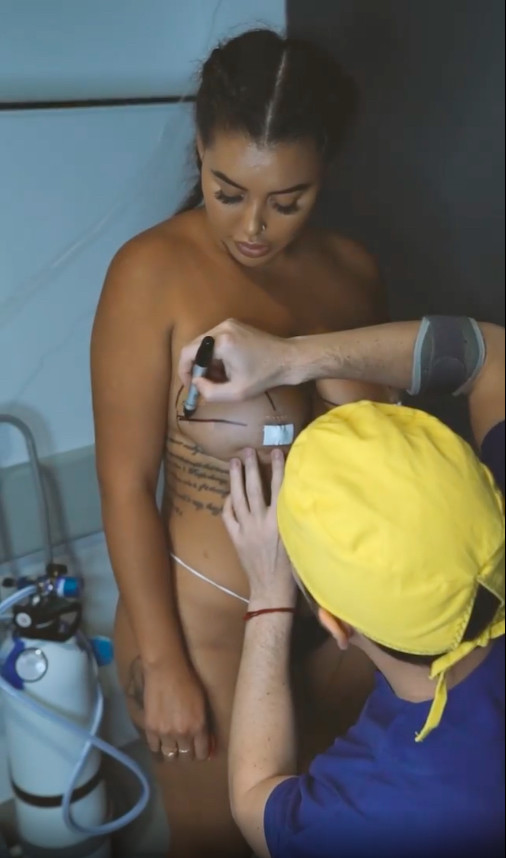 One of the benefits of using Vaser Liposuction technology is that the entry points are kept small with no need to make large incisions for the device to transfer the injected fat. These small incisions are located as discretely as possible to minimise visible scarring.
Breast augmentation using fat transfer does produce very different results than a breast implant procedure. The finished product will be more natural so it is important to set realistic expectations and discuss those with your doctor before proceeding.
Follow Miss Zeed into the surgery room
Thanks to Miss Zeed's openness, you're able to gain an insight into what you can expect from a pre-operative consultation with our cosmetic surgery team.
Before surgery, Miss Zeed is marked up locating the areas to remove the excess fat and the areas where the fat injections will occur.
Dr. Francesco Fascetti explains the "aim is to put it [the fat] on those two quadrants, to the top half to try to fill the space."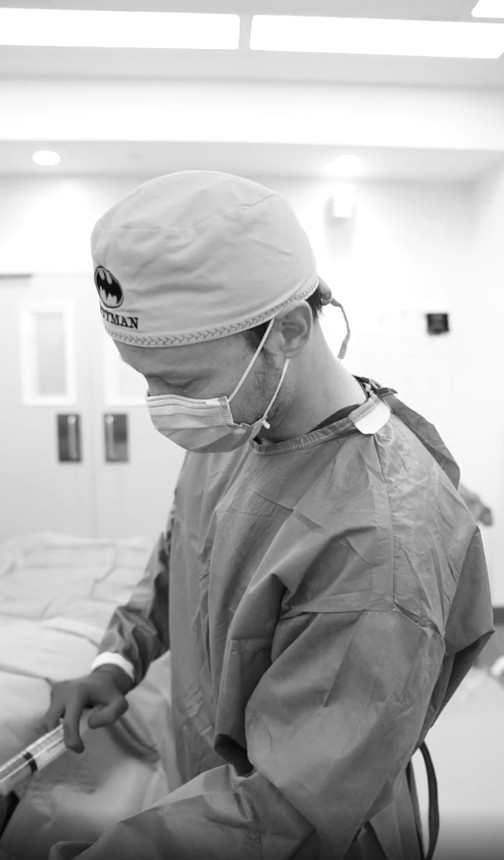 In the video, you'll see Miss Zeed's cosmetic surgery in progress before she summaries how she was feeling after the surgery. As the procedure negates the need for general anesthesia and is instead performed under twilight sedation, Miss Zeed was only in the treatment room for approximately 1 hour and able to go home the same day.
She will be able to resume normal activities after about 2-5 days and will begin to see the full results of the breast fat transfer once the swelling and bruising subside.