Coolsculpting or cryolipolysis is a non-invasive fat-reduction treatment that has become a very popular body sculpting procedure. Developed by Harvard scientists, Coolsculpting technology works by freezing fat cells which are then naturally eliminated by the body. Celebrities like Kris Jenner, Molly Sims, Debra Messing and Khloe Kardashian have been very open about using Coolsculpting to help them slim down.
So, does Coolsculpting actually work?
Coolsculpting technology was developed around the discovery that when fat cells freeze they die and the body gets rid of them through the liver. In 2009 a study carried out to test the effectiveness of fat-freezing as a fat reduction treatment found a 20-25% fat loss in the treatment area after just one treatment.
The full result shows three months after a treatment, but even at three weeks, a noticeable difference can be seen. Dr Joseph Ajaka explains that "generally you get a noticeable difference with 1-2 treatments in the same area, significant improvement with 3-4 treatments in the same area, and a dramatic effect with 5-6 treatments in the same area"
Dr Ajaka explains that at Cosmos Aesthetics they "assess the patient's expectations and take the cost into account before they can determine how many treatments a patient will receive".
Coolsculpting technology is capable of achieving results on a range of problem areas including the tummy, hips, waist, legs, back, flanks, lower and upper arms, muffin tops, banana rolls and double chins. Smaller applicators have been created to treat smaller areas like under the chin.
Ready to see some results? Let's look at some before and after pictures.
The following picture shows one of our lovely patient's result after 3 Coolsculpting treatments: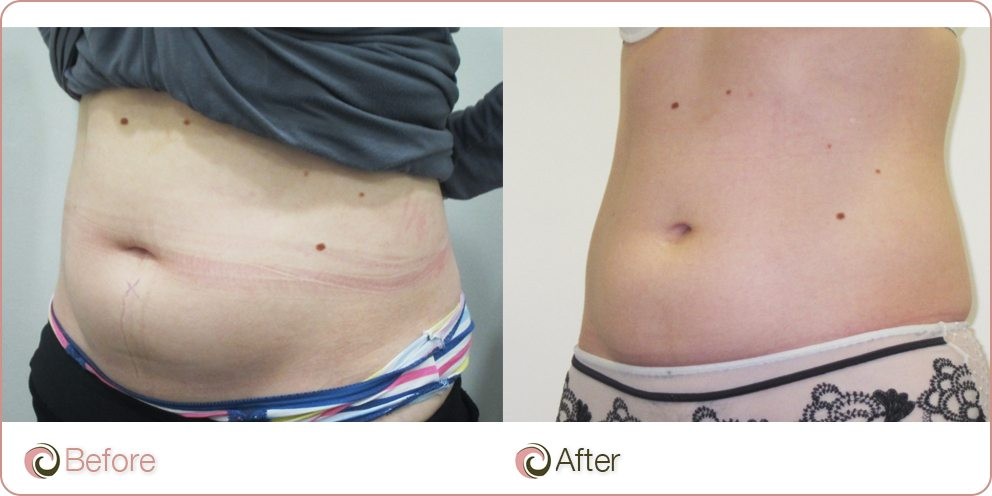 This picture shows another patient's result after 4 Coolsculpting sessions on her arms: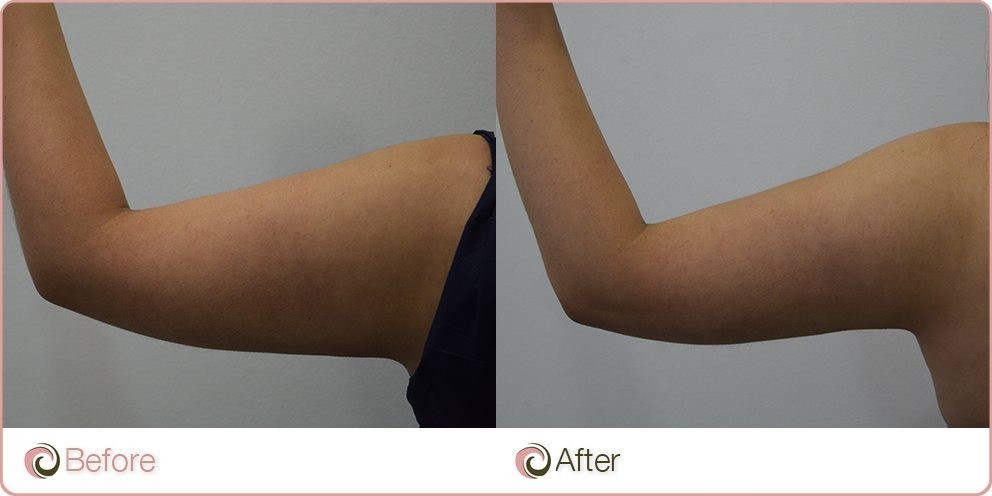 This is another amazing result after 3 treatments of Coolsculpting, the picture was taken 12 weeks after her initial treatment:
https://www.instagram.com/p/BGB2ZZjAyWs/?hl=en&taken-by=cosmosclinic
See more examples of what's possible thanks to Coolsculpting technology here
Feature image of via @steph_pacca getting set up for a Coolsculpting treatment.