Cosmos clinic's latest survey reveals most women prefer the athletic and toned results of our liposuction treatment than the stereotypical 'dad bod'.
Key facts:
Main Findings:
65% of people surveyed preferred the athletic & toned physique over the 'dad bod'
7 out of 10 women prefer our male post liposuction results
Over 80% of the respondents aged between 18-24 years old preferred the athletic & toned male
Sample size: 1,000
Survey date: 16 May 2016
Location: Australia Wide
A survey conducted by Cosmos Clinic aimed to understand whether the Australian public preferred the athletic and toned male physique achieved with liposuction or the stereotypical 'dad bod'.  1,000 people Australia wide took part in the single question survey.
A before and after image of a typical, undefined male torso was displayed next to his more athletic and toned figure achieved through liposuction.  The respondents were simply asked 'which type of body do you prefer?':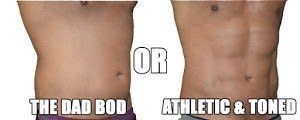 Our actual before and after image
65.2 percent of the people survey said they preferred the after photo of the athletic and toned torso.
Of those responding to the survey question:
3 percent were male
8 percent of the respondents were aged between 25-34 years' old
The majority of people who preferred the post liposuction physique were aged between 18-24 years' old
The only age group who preferred the 'dad bod' were 55-64 year-olds
No respondents were aware the athletic toned figure was achieved through liposuction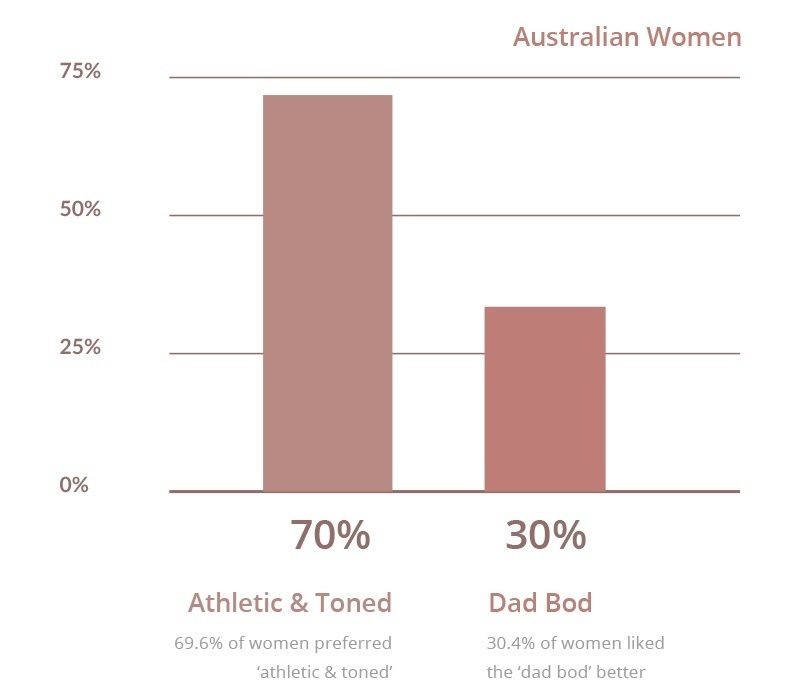 The preferences of male versus female
The survey revealed females tend to prefer a more fit male body over the typical 'dad bod', which lacks muscle and definition.  Nearly 70 percent of women clicked 'athletic & toned', versus just 30.4 percent of women liking the 'dad bod'.
Interestingly, the percentage of men who preferred the athletic figure was less than women at 61 percent.
The preferences of age group
Those under the age of 55, preferred the athletic male body.
The only age group which had the majority (63.2 percent) clicking on the 'dad bod' as their preference were respondents aged between 55-64 years old.
While still preferring the athletic torso, those aged between 45-54 years old liked the 'dad bod' two times more than those in the youngest age group of 18-24-year-olds.
Those respondents in the oldest age group of over 65-year-olds preferred the fitter male figure, which was achieved through the use of liposuction.
This recent survey confirms the majority of Australian's prefer a fitter, more defined male physique over the stereotypical dad body.  Unbeknown to the respondents, the athletic and toned figure was a result of liposuction treatment, suggesting the outcomes of cosmetic surgery were favourable.
Answers by Gender
| | | |
| --- | --- | --- |
| | Men | Women |
| Athletic & Toned | 61.0% | 69.6% |
| The Dad Bod | 39.0% | 30.4% |
Answers by Age
| | | | | | | |
| --- | --- | --- | --- | --- | --- | --- |
| | 18-24 | 25-34 | 35-44 | 45-54 | 55-64 | 65+ |
| Athletic & Toned | 80.3% | 70.6% | 67.8% | 57.0% | 36.8% | 66.7% |
| The Dad Bod | 19.7% | 29.4% | 32.2% | 43.0% | 63.2% | 33.3% |